How to Style Glamorous and Chic Pregnancy Outfits for Work?
How to Style Glamorous and Chic Pregnancy Outfits for Work?
You're pregnant? Well, congratulations!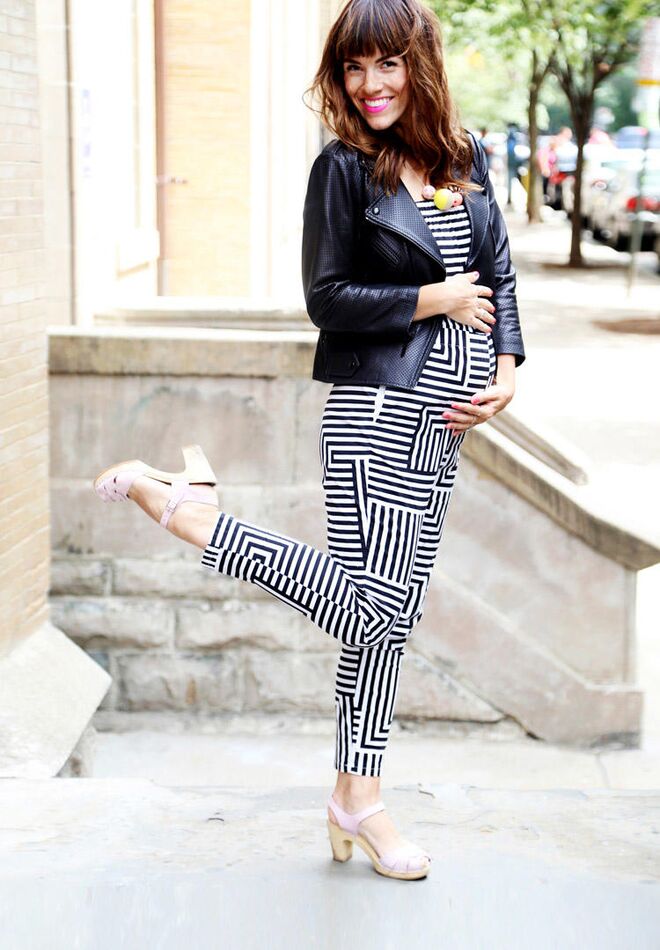 Pregnancy can be a challenging time for women. With constant cravings, mood swings, staying on top of your doctor's appointments, juggling life between home and work – all while facing several hormonal, physical and emotional changings can get a little tough and rough at times. The least we can do for you here, is to help you with how to style your maternity outfits for work that don't look like you are wearing your momma's or grandma's clothes.
We know, people ask you to ditch figure-hugging slim-fit clothes by the time you reach your second trimester, but we are here to absolutely bust that myth. We do understand, some people prefer to hide the bump during the first few months, but after that, you don't need to hide under baggy jumbo clothes. Here's how to build a casual yet stylish maternity wardrobe for work:
1- Soft Woven Fitted Fabrics are Your BFF
Don't believe anyone who tells you to wear baggy oversized cloaks. Embrace the beauty of figure-hugging maternity tops. Go for the ones that are soft woven, so you stay comfy and relaxed in fitted clothes without sweating or feeling trapped. We suggest you pick a couple of basic tops in shades like black, gray, red and purple. Later, they can be paired with either skirts or leggings or with your maternity pants for work.
2- Embrace the Art of Layering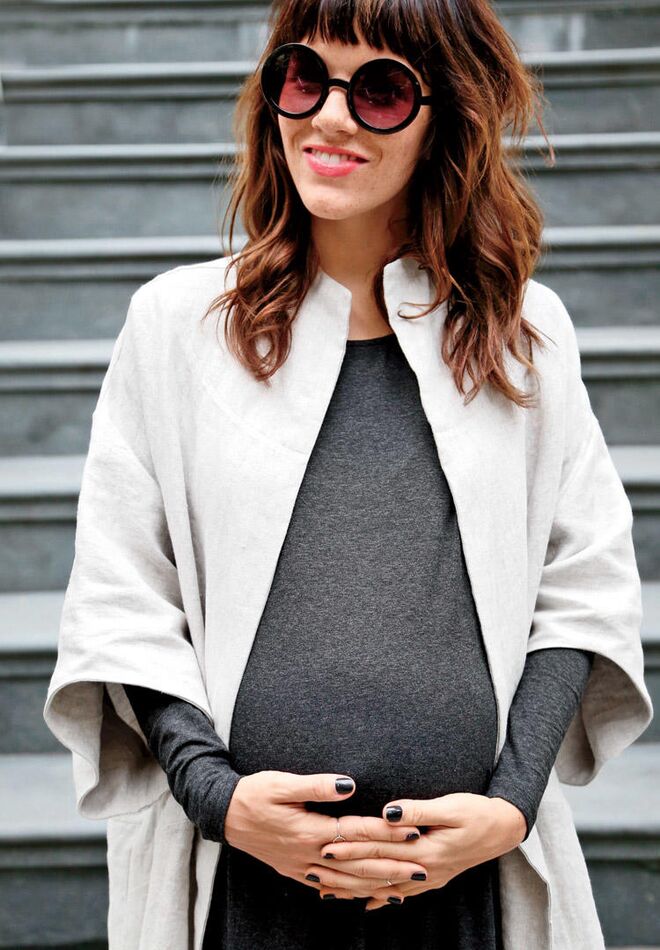 Layering can totally transform the way an outfit looks. If you dress casually smart for work, we suggest floral chiffon long line coats to wear on top of your plain shirts to add some texture and flow. If you choose to wear a dress to work, a loose distressed denim jacket on top can really add a chic vibe.
3- Have Fun with the Sleeves
One of the biggest runways fashion trends of 2018 was the return of over the top sleeves. While, being pregnant may restrict you a little in experimenting with waistlines, you can always opt for funky chic sleeves. Balloon sleeves on a nice beige dress or ruffled sleeves on a beige chiffon top can really add a nice fashion forward touch to your work outfit.
4- Draped Fit Tops
Drape fitted tops look edgy and feminine either paired with jeans or leggings. A drape fit top featuring a longline cut would work perfectly as a chic maternity outfit. For an added touch of glam, go for a ruched boat neckline; it pairs well with jackets and coats.
---